the Fall MVPs, style inspo
Brynn Capella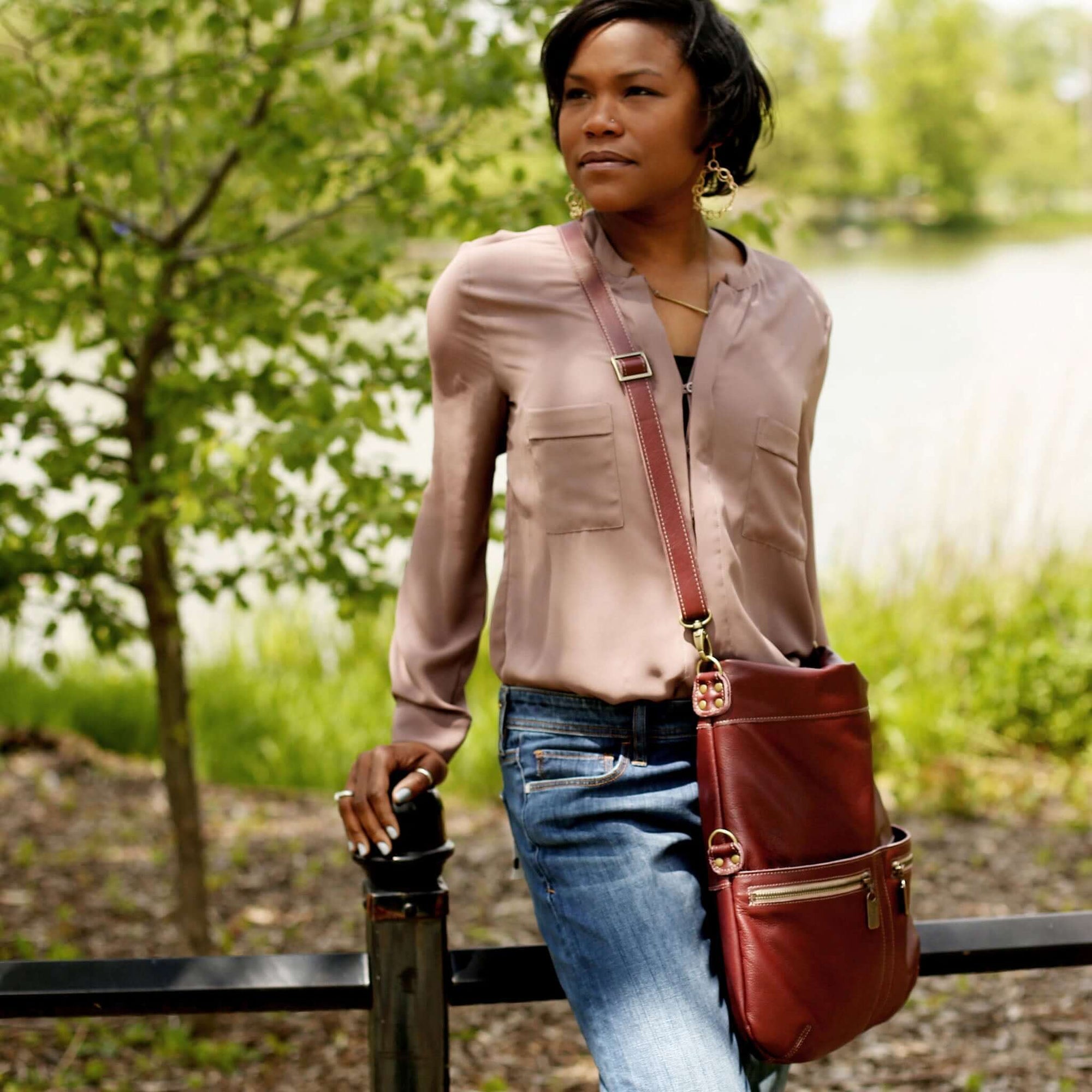 We all know fall is known as "Sweater Weather" season, but I want to talk about the real MVP of Fall...COLOR!
When I first moved to Chicago from California, it was amazing to me to see so little color, besides the beautiful colors of the leaves. Women were in head to toe black...talk about not standing out! As a native Californian, I grew up embracing color all year long. When I started designing handbags, I discovered my mission to help women from all over embrace a form of the California sunshine in their wardrobe all year long.
I personally love PLUM with everything. It acts as a great neutral and our leather is supple yet super durable. She is the perfect replacement for a black bag to add a pop of color to any look.
If you live in a warm weather state and feel plum is too dark for summer. Our Happy Trails is a great compliment to a lighter colored fall wardrobe.
One of my favorite fall combos is pink & brown. But brown bags can seem so boring. Not our Woodstock leather in Nikki. Besides the fun studded detailing, it's such a soft and uniquely rustic leather that will easily take you from season to season, just add leggings to dresses or a classic peacoat.
And last but definitely not least, if you are a denim girl like me, a blue leather will act as the perfect blend to your wardrobe. Just like denim, our Blue Bayou leather goes with everything. Dark colors bring out the darker tones of this two-toned leather and spring like colors bring out the lighter tones. It's a win-win for sure!
Which is your favorite? Let us know in the comments below.