Yes the dreaded statement we say to ourselves every time we get ready in the morning or to go out. So depending on where you live, a closet clean out can mean different things. Of course, here in the Midwest, the seasons vary much more than they do when I lived in California. However, I do think that no matter where you live a closet clean out is necessary, so you can see and love what's in your closet and never feel like you have nothing to wear.
As a naturally sentimental person, I have a hard time letting go of items I haven't worn in years, yes years! I actually feel like I clean out my closet all the time, but all I'm really doing is moving things around, from the front of the closet just to the back sometimes. So if you feel like me and always half clean out your closet, now is the time to clean out your closet for good. I am so ready to make a date on the calendar, follow these instructions and feel good about shopping for spring and shortening my "get ready" time.
First things first, you may need 2-5 hours depending on the state of your closet. Music motivates me, so find a good playlist with some happy upbeat music, maybe not too sentimental so it brings you back to a time when you wore that top, no no no.
5 Tips To Spring Clean Your Closet

This is the hardest and most dreaded part of your journey to loving your closet again. Start with taking everything out of your closet (literally everything) and don't forget your drawers as well. Then start with being really honest with yourself, don't be attached to something, just because you remember when or I hardly wore it but I spent so much money on it.
Now ask yourself these questions:
• Do I love it?
• Do I wear it?
• Would I buy it today?
• Does it need repair?

Remember you aren't 20 anymore... but you can still be fashionable and chic!
Here are a few suggestions to purge for women over 40:
- Inexpensive Basics
- Nothing Too Revealing
- Cheap fabrics
- Micro miniskirts
- Bedazzled anything
- Tube Tops
- Shoes that hurt your feet
- A worn down purse or briefcase
- Fast Fashion
- Your "fix it" pile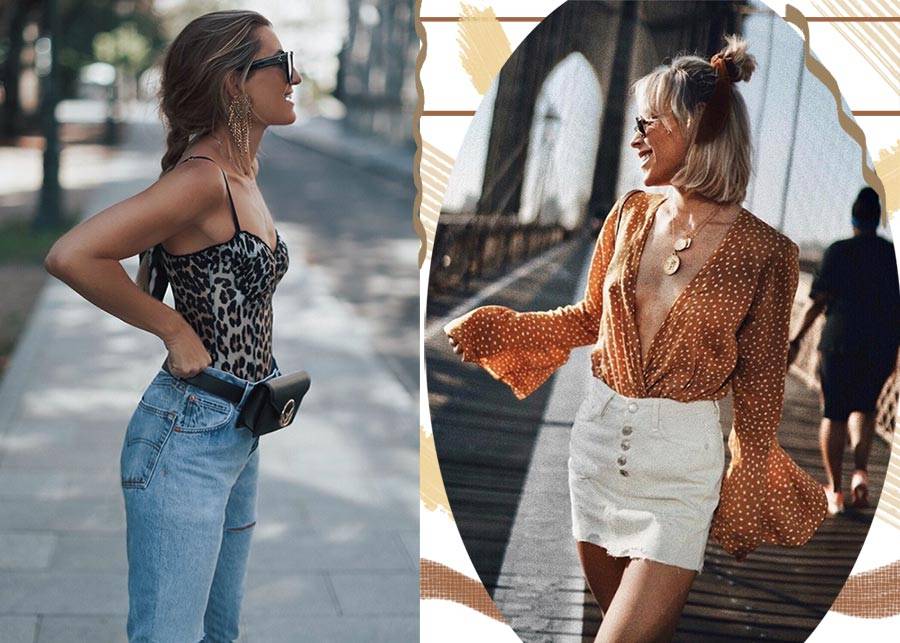 You will make 4 piles: Love, Maybe, Donate/Sell and Trash.
Toss anything that needs repairs or has visible signs of wear. Donating items is a great way to help someone else in need. Besides the obvious drop offs, there are organizations that help women in need specifically, like a Dress for Success or CAWC in Chicago. You can also try selling nicer, designer pieces on Poshmark.com or thredUP.com and put a little cash back into your pocket. Of course, that takes time, effort and patience.
Now for your Love and Maybe piles, it's time to try everything on, seriously all of it. Make sure it still fits and makes you feel good. Be honest, don't say if I lost 5 pounds this would look great (we all do that!) So I start with my favorite shapewear as they can make all the difference between good and just okay. If you are still having trouble with this step, use a lifeline and call a friend. Either facetime or a mirror selfie will work, make sure it's your most honest friend.
If you really have some time on your hands, take pictures of all the items in your closet. You might even start seeing combinations that you never saw before. It feels so good to discover a new outfit from your current wardrobe.

This is part that didn't really occur to me in the past. But it's the best time to literally clean your closet, just think about it, when was the last time you wiped down the walls, dusted the shelves, rod, boxes, etc. A microfiber cleaning cloth makes a great duster and when wet a cleaner without added chemicals.
Now that you've purged and cleaned, where does everything go? Make sure you have a mixture of hanging rods, cubbies, hooks and vacant floor space. If you don't have an over the door rack, it's a great investment for belts, scarves, hats, etc.
If you don't already have them, there are boxes for out-of-season sweaters or open bins for your handbags. If you have some of our bags, they came in a nice dust bag for storage and we suggest stuffing some to help maintain their shape when not in use. Some of our flat clutches or bags, don't need stuffing just the breathable dust bag.
I like to organize clothing by category, grouping items together (tops, dresses, pants, blazers, etc.) Of course, I can't resist then organizing by color too!
photo via: @cochicstyling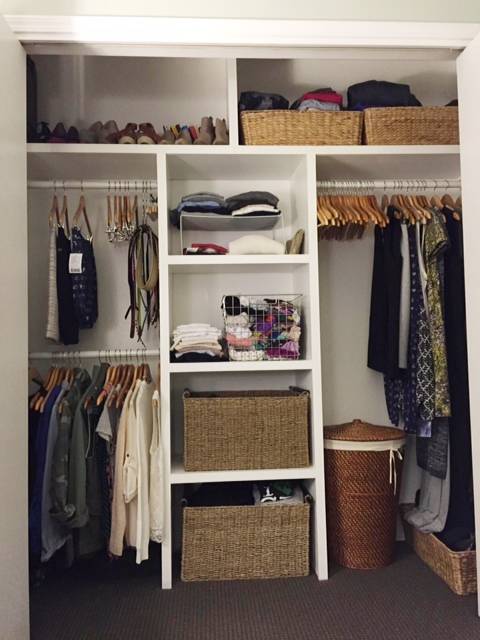 As with any room in your place, a well lit closet really helps you see what you have. Now that it's organized by color, that should help you not mistake your black for your navy. But never under estimate the power of a bright and welcoming environment when you are setting the tone for the day or evening.
Last but not least, now that you have inventory of everything that's in your closet, you can start creating a list of items you want to add.
Here are some of our IN's for your closet if you don't already own them: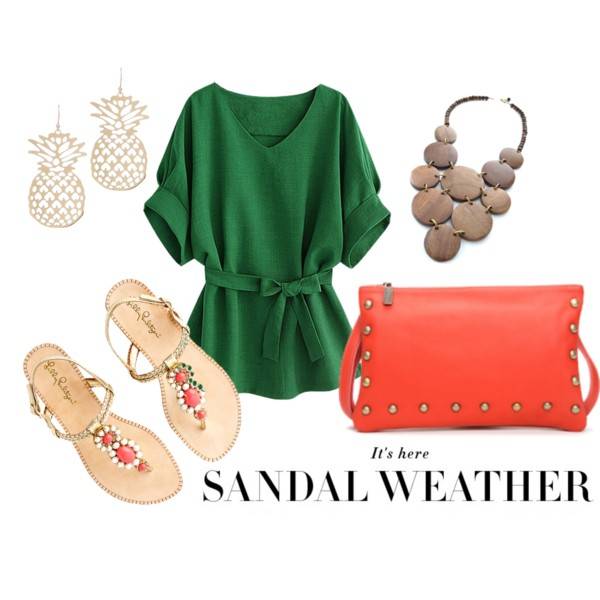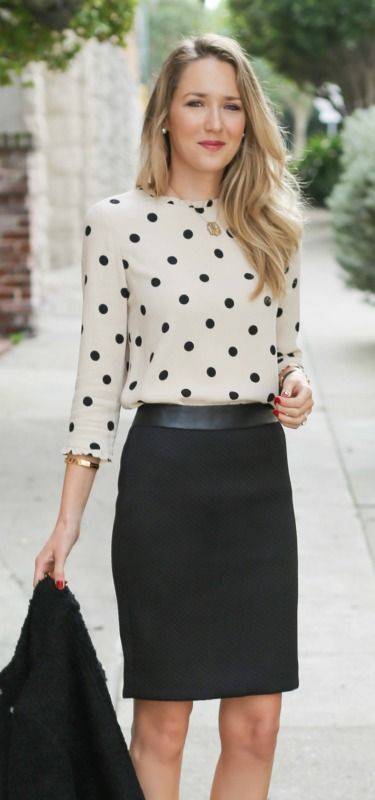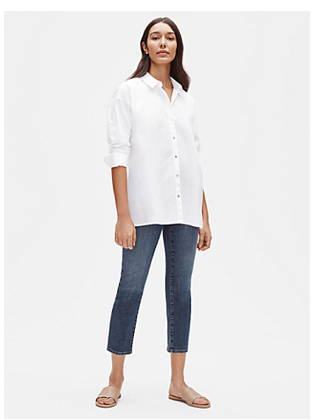 Good Separates




Polka Dots & Tropical Prints




Wear skirts just above the knee and fitted not tight




A beautiful dress that fits you. You probably already have a few black dresses, so opt for a colorful dress, maybe one with sleeves or a Shirt Dress




White button down shirt




Modern & well fitted Blazers




Trench Coat




A good pair of denim: Boot cut or Straight Leg is usually the most flattering




A good pair of white pants: nothing cheap or it's typically see-through




Well fitted long pants (one neutral pair and one colored pair)




Colorful Scarfs

Bermuda shorts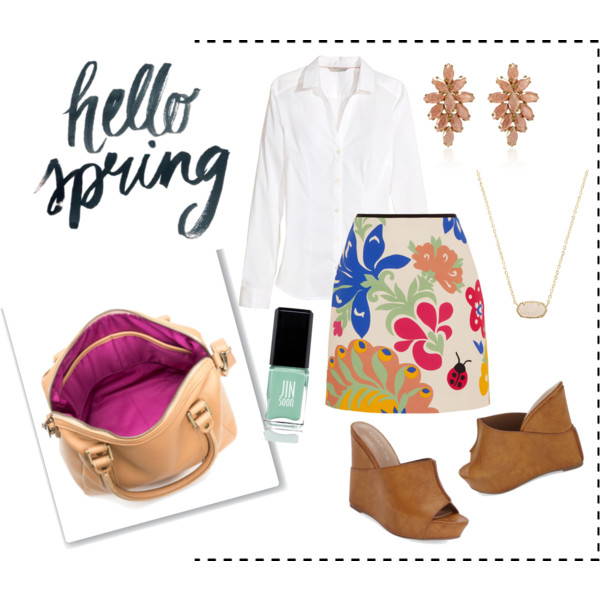 Bag Trends for Spring 2020:
Green Bags (huge for spring)




Slouchy Style Bags




Animal Prints




Oversized Clutch




Chain Bags