Your invited to join our Insiders Club!
Join the American-made movement! Be the first to hear about new arrivals, handbag care tips, exclusive sales and styling trends every week. Enter your email to join our Insiders Club now!
The American-made Revolution starts with YOU!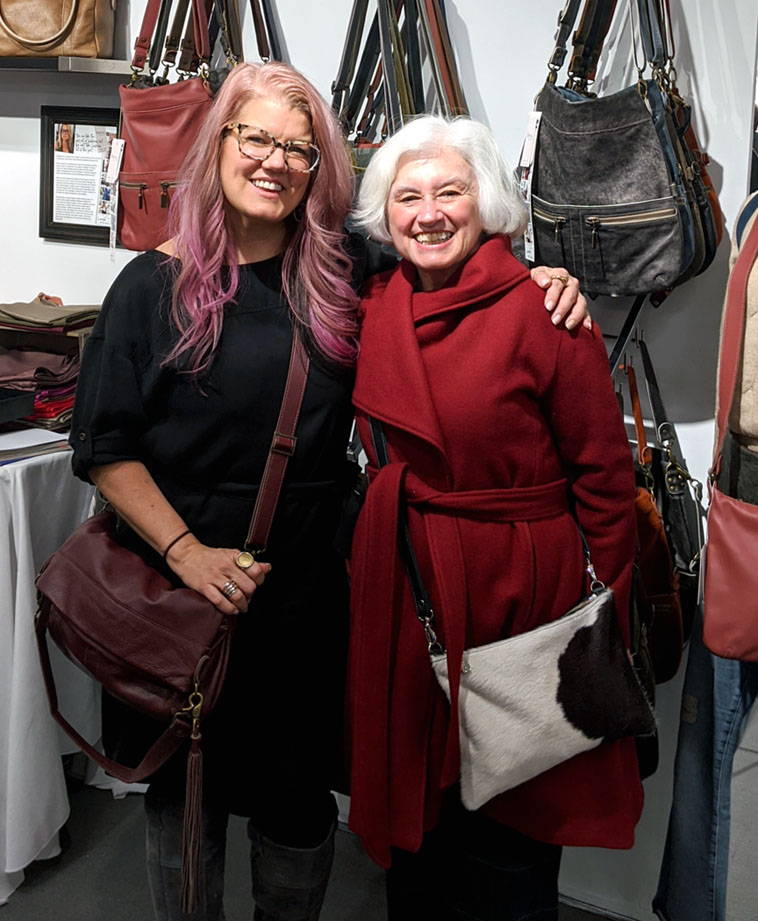 Brynn always had a sense of fashion since she was a little girl growing up in Southern California. She spent all her extra time either in Laguna Beach, at the mall or in vintage shops. Her style was a mix of trendy and classic pieces, but all with a boho feel. She loved discovering items that helped her stand out and get noticed.

So fast forward, many years later and after a decade in the music industry, she really discovered her love of handbags. One day, she just bought a bunch of fabric and started cutting and sewing bags for gifts. Little did she know what it would turn into.
To date, woman across the USA, and a few from Canada, Spain and Australia, have discovered her gorgeous line of American-made leather handbags. Everyday more and more woman join the revolution and appreciate Brynn's dedication to now and always be made in the USA.
Simply enter your email below to sign up now!